Welcome to our Draft Ops review.  Draft Ops has quickly become a top tier daily fantasy sports (DFS) site that provides users with a high quality gaming experience.  Users can play games from the most popular sports leagues including MLB, NFL, NBA, NHL, and MMA.  Before we begin, be aware that these leagues play for money.  However, this is 100% legal in the US outside of a handful of states.  See Draft Ops legal page for more information on why it's legal and in what states you can play games.  In our review of Draft Ops, I will cover both the positive and negative aspects I have encountered while playing daily fantasy games through their platform.
Why Daily Fantasy?
After playing games on the top DFS sites (see DraftKings and FanDuel) and a few of the smaller ones (see FantasyAces and DraftDay), I was eager to see if Draft Ops could provide a fun and rewarding experience.
As I've mentioned in my other reviews, the huge draw of playing daily contests is you don't have to make the season long commitment.  As such, you can jump in and out as you please without penalty.  These games take some time to learn and master, so you'll want to try out a lot and see what you like and are most successful at.  You also don't have to round up competitors, collect/payout money, etc. so you can just focus on having fun, cheering for your teams, and winning money.
Although my focus will be on giving an objective account of my experience using Draft Ops, I have certain expectations from a DFS site.  Therefore, I will often mention unique or missing features to help you get a good impression of the platform and how it compares with the more established ones you may be more familiar with.
To sign up at Draft Ops: Join Draft Ops
Getting Started
Once you're ready to try out Draft Ops, the startup process is very easy.  You can create an account by providing an email, username, and password.  The form is straightforward and upon registering you are prompted by a screen to deposit money.  Before discussing the deposit system and customer bonus, I want to point out that there are some really awesome free contests on Draft Ops.  There's no risk in trying these games out and unlike many other DFS sites, these free games pay out fantasy cash pretty deep.  I will discuss these free rolls in more detail later.
Depositing Money
If you try out the free rolls and decide to continue playing games on Draft Ops, you will probably need to deposit some money into your account.  As seen in the form below, they accept the 4 major credit cards and Paypal.  They actual handle all deposits via PayPal.  If you choose to pay via credit, debit, or prepaid card then you essentially are redirected to a PayPal website which processes your purchase and then redirects you back to Draft Ops.   The minimum amount you can deposit is $10 (to get a bonus) and maximum is $10,000.
Working through PayPal ensures the highest possible security for your funds.  If you do not already have a PayPal account, you probably want to do that.  It will make depositing and withdrawing money on Draft Ops (and most other DFS sites) much easier.
Promotions and Rewards
New Customer Deposit Bonus
The current initial deposit bonus on Draft Ops follows a tiered system, where you receive a higher percentage as your deposit increases up to max instant bonus of $240.  See the table below for more details.
| | | |
| --- | --- | --- |
| Deposit Amount | Instant Bonus | Percentage of Deposit |
| <$10 | $0 | 0% |
| $10 – $24 | $1 – $2.40 | 10% |
| $25 – $49 | $7.50 – $14.70 | 30% |
| $50 – $99 | $22.50 – $44.55 | 45% |
| $100 – $400 | $60 – $240 | 60% |
| >$400 | $240 | Max bonus hit |
If you're new to DFS then you need to know that the deposit bonus does not usually become immediately available for use.  The standard DFS approach requires you have to play paid games to earn the bonus money over time.  This is not the case at Draft Ops.  You have immediate access to the bonus money being advertised!  The only catch is that when you play paid contests, the money will come from your deposited account balance first and then your fantasy cash (bonuses or cash earned in free contests).
In my other DFS reviews, I mentioned that the deposit bonus on DraftKings and other popular DFS sites was essentially closer to 7-8% bonus once you played enough contests to earn the bonus.  On Draft Ops, the worst possible bonus you can earn is 10% on anything between $10 and $25 and the percentage increases quickly.  If you deposit $25 on Draft Ops, you immediately have $7.50 extra cash to spend on games.  On DraftKings, in comparison, if you deposit $25, you will likely need to deposit another hundred more dollars before you get $7.50 to use in contests.
Referral Bonus
Draft Ops has infrastructure to invite your friends to play games with you on their platform (see below).  However, other than the bragging rights you get from beating your friends, you're not currently rewarded for getting other people to sign up.  Hopefully this will change in the future.
Loyalty Rewards
Draft Ops has an interesting loyalty points and corresponding player ranking system.  With each deposit you make and game you play, you earn points which helps you gain rank on their site.  See below screenshot for example of ranking system and corresponding points bonuses.  The idea is pretty cool and goes along with treating their site as a gaming experience where you complete "missions" and gain ranks accordingly as you have more experience.  It can also be useful for head-to-head matchups to see your opponent's ranking.  Again this can lead to big bragging rights if you take down someone higher ranked than yourself.
The only problem with the ranking system is that there does not seem to be any actual rewards corresponding to gaining ranks.  There is no storefront to spend these points on contest tickets or other swag, and you can't spend the points directly on contest fees.  Although a good idea, it seems that bragging rights is all you get for now.
Other Promos
As part of creating a special experience on Draft Ops, the site has a series of championships corresponding to each of their 5 sports where they offer contests.  The payouts for these contests are huge and in line with the championship contests offered on DraftKings and FanDuel.
In addition to these special contests, Draft Ops offers free rolls for their sports. I will discuss these more later on in the contest types, but as someone who has played games on multiple DFS sites, I can say that these free rolls are well worth your time.  I've spent hours entering lineups on other sites for a very small chance to win $1-$5 to spend on the site.  Well these contests payout much higher to the winners and even some pay over 1000 players at least some cash to use on paid games.
Promotions Summary
Draft Ops has some really good promos.  Their initial deposit system is the best in the business and they also offer the best paying free rolls that I've come across.  They also have a fun rewards program to help create a unique experience on their site.  The only problem is the rewards points currently cannot be spent on any actual rewards such as apparel or contest tickets.  Draft Ops is also lacking a bonus system for referrals.  Finally, their promotional series of championship contests are in line with the contests on DraftKings and FanDuel without requiring the qualifying events which are difficult to win themselves.
System Interface
Contest Lobby
Draft Ops has a fairly simple and easy to use contest interface. Finding a contest is made easy by the inclusion of a filtering system that lets you subset the selections by sport, contest type, and entry fee.  Sometimes even filtering does not make the contest you want visible.  If you still have trouble finding a contest, the interface also includes a search box for easily finding specific contests such as custom head-to-head contests.  If you're someone who likes to sort by prizes or entry fee, then you're in luck because each column can be used to sort the table and sorting works exactly as expected.
Lineup Selection
In most DFS sites, you are given a salary and must select a team to fill out your roster subject to these salary constraints.  Typically, the best players have the highest salary so there's strategy involved with selecting a team.  This also makes it potentially impossible to select a "perfect lineup."  Draft Ops forgoes salary constraints in favor of simplicity and allows users to choose the team they want to play without worrying about salaries.  This makes it easier for casual players to jump in and compete easily.
The lineup selector tool could use a little bit of work.  Without a salary system in place, there's not really an easy way to sort the players so that you get the "best" ones at the top.  However, there is a search tool that makes finding a specific player easy.  Another thing missing in the lineup selector is player information.  I find that a log of points scored in the past few games helps a lot with selecting players especially on the fly and matchup information is also very useful.  Draft Ops does not give player profiles with any statistics that I could find.
Contest Management Tools
Once you sign up for some contests it's important to manage them and easily keep track of scores as contest go live. As you start playing these games on the various DFS sites you may want to change your lineup or see your live and upcoming contests.  Draft Ops has a nice interface for managing all of your contests.  As seen below, the interface is well organized allowing you to easily filter and search your contests to find the one you're looking for.  Then once you click on the contest of interest, it's easy to edit your lineup, check your scores and standings, view the contest payout details, and so forth.
Although it is easy to find and manage your contests, making player changes on a large number of lineups is not easy.  Unfortunately they have not implemented a global player swap that I could find.  So if you need to switch out a player in the last minute then you have to go into each contest and make the change.  With no salary system in place this should be easy to implement since there's no extra constraints the system will have to check to ensure the lineup is valid.  Hopefully this is a feature that will be added.
Site Reliability
For managing your lineups, these platforms absolutely need to be reliable in case you need to make last minute changes.  I did not experience any site connectivity issues or lag when playing games on Draft Ops.
Contest Types
Free
The free rolls on Draft Ops are like nothing I have seen on other sites.  The contests pay out pretty deep and offer first place a pretty nice stash of fantasy cash for their win (see below for example).  Only at the start of the NFL season did DraftKings offer a free contest of this caliber and Draft Ops is still offering these halfway through the season.  Some of the smaller DFS sites don't even offer paid contests that pay out this well!  Another thing I really liked about the free rolls is that they allow up to 3 entries.  So you get multiple chances at free money to spend on contests.  Why not give the site a try?
Guaranteed
Guaranteed events are those where the prizes are guaranteed.  One caveat to the fantasy contests is that non-guaranteed games will not occur if the field is not full.  So it's possible you submit a team and your contest does not even occur.  Guaranteed games also tend to be the higher valued ones with very large entry fields which makes your chances of winning much lower.
Head-to-head
Draft Ops has head-to-head contests that range in variety.  You can play traditional head-to-head contest where you set a full lineup and get matched up with an opponent.
A unique twist on the usual head-to-head contests is the pick 3 contests they offer.  These quick contests require you to pick 3 players and you then get matched up with an opponent who has a different team.  For NFL these include pick 3 QBs, pick 3 kickers, pick 3 defenses, etc.  You can also go a more traditional lineup route and play pick 3 where you select one of each: QB, RB, and WR.  Just to be clear, these are all separate contest types so you won't ever have a matchup between a team of 3 kickers versus 3 quarterbacks.  Even still, I find this to be an interesting twist on the usual lineup management.
I tried one of these pick 3 contests out (see below).  My only gripe was that I was matched up with an opponent who had one player in common with me.  An ideal situation would match up opponents with all 3 players being different.  However, this may be impossible given the amount of players entering the pool and especially so if you play the pick 3 defenses contest where players are very likely to target certain teams.
50-50
50-50 contests on Draft Ops pay out half the players at nearly double their money.  For example, a 100 team 50-50 contest for $6 pays out $10 to the top 50 players.  In case of ties, the players who are tied for the last place will split the last payout.  If multiple people are tied for the last few payout spots, then those last few payouts are split between all people tied.  For example, if 4 people are all tied for 48th place in the $6 league, then each player will receive $7.50 instead of $10.  Unfortunately, the 50-50 leagues only seem to follow the more traditional lineup contests, so you can't have a pick 3 type contest against multiple players.
Single Stat Challenge
The Draft Ops lobby lists some contests called Single Stat Challenge (SSC).  These contests task players with selecting a number of players who will exceed some specific stat line set as part of the contest.  Then depending on how many actually meet exceed the cutoff, you earn cash accordingly.  Unfortunately, it does not seem like these contests are currently being offered.  All of my searching has not turned up much information on these contests.  They sound interesting so hopefully the team at Draft Ops can figure out the right lines so that they offer these again in the future.
Create Your Own Contest
If you cannot find a contest to suit your needs, Draft Ops allows you to create custom head-to-head contests and invite friends to compete with you.  The system allows you to customize which set of games to include and the entry fee.  Unfortunately, you can only create head-to-head matchups as of the time of this review.
Contest Summary
Draft Ops offers a high variety of unique contests.  As mentioned, there is no salary system so jumping into the DFS contests is a lot more accessible to new players.  The salary system also allows you to pick the team you want rather than spending time trying to optimize your lineup based on the salaries available.  They also offer the Pick 3 head-to-head contests which are a quick and easy way to play games without having to do a ton of research.  The contest creation tool is easy to use but currently is only available for making head-to-head contests.  If you're someone looking to play with a big group of friends in private contests, you may want to look elsewhere for now.
Collecting payouts
Withdrawing your funds from your Draft Ops account is fairly easy.  You can submit a request to withdraw funds with a minimum amount of $10.  As shown below PayPal withdrawals are processed fairly quickly and incur no penalties.  If you prefer to withdraw by check then it will take a week and you are charged for shipping.  As mentioned earlier, you probably want to sign up for PayPal if you play DFS games.  It's safe and easy.  Another caveat to withdrawing money is you can only access money you either deposited or won in paid contests.  Bonus money or money earned in free rolls is known as fantasy cash and is ineligible for withdrawal.
On the Go Options
Mobile Site
Nowadays, every good site needs to have solid on-the-go options in the form of a mobile optimized site and companion app.  Draft Ops offers a solid mobile website for managing your fantasy contests.  Pretty much all of the functionality of the main website is available via mobile with almost everything optimized for the smaller screen size and touch screen functionality of course.
Like many mobile sites, the main menu pulls out from above by clicking on the menu button and allows you to navigate through the site as you would the main site (see above).  Everything is fairly straightforward and all of the filtering boxes and sliders work seamlessly.  Entering contests and picking lineups is actually really easy using the touch screen capabilities.
App
Draft Ops has a mobile app that you can download in the App Store for iPhone users, but unfortunately there is no app for Android users.  For the most part the app functions pretty much identical to the mobile site with a little more of a clean, professional look to it.  Like the mobile site, all of the functionality is available on the app.
The only thing missing is push notifications, so Android users really are not missing out on anything.  For those who like to see these updates on their phone, this is a bummer.  However, I'm actually kind of glad they didn't include push notifications.  At first I liked them but these DFS sites can't seem to figure out that an overabundance of marketing messages is annoying so it's actually refreshing not to have to turn off notifications.  Hopefully if they add them in the future, it will only be for very important updates such as a player in your lineup being deemed inactive or not in the starting lineup (especially important in MLB contests).
Pros/Cons
Pro: Best initial deposit bonus system with instant access to bonus cash
Pro: Easy to deposit/withdraw funds from account
Pro: High variety of unique contests with good payouts
Pro: Backed by a lot of highly respected sports partners
Pro: Free roll contests have really good payouts
Pro: Fun ranking system enhances experience
Con: No global player swap
Con: No referral bonus system
Con: No storefront to spend rewards points
Con: Lineup system could use some work.  Player information such as key stats and matchup info would be nice.
Conclusion
Outside of a few key missing features that really need to be added, Draft Ops may be the best new DFS site around.  They offer the best initial deposit bonus and unlike the other sites, they actually give you the money they promote without any major catches.  They offer a wide variety of unique contests and with price tags ranging from free all the way to $5000 for those high rollers out there.
As far as using the site, the contest lobby is straightforward and the filters work really well. Managing your contests is fairly easy and keeping track of scores in live contests works well.  For depositing and withdrawing funds, the process is straightforward and secure, assuming you're ok with using PayPal.  Finally, DraftOps is building a solid community with a fun player ranking system that can be used for bragging rights.  They also have a fairly active Twitter account and even celebrities playing games on their site.
I would be remiss if I failed to mention the missing features that I think are necessary to make Draft Ops the best DFS site to play contests.  A global player swap is crucial for anyone who enters multiple contests.  It's just way too much trouble to make last minute changes to lineups and there can be tons of frustration dealing with those last minute inactive players come Sunday morning. The other features I really think Draft Ops would be well served to add are a storefront to spend the points you earn.  This can be for contest tickets or unique gifts.  They already have contests where you can win Draft Ops apparel so why not open this up for purchase utilizing the points system already in place?  Finally, I think players should be rewarded for getting friends to join Draft Ops.  This is a fairly standard practice in DFS and an easy way to get new users on board.
I hope you enjoyed our review.  If you're hesitant to try out DraftKings and FanDuel in light of the recent controversy, just know that Draft Ops caters more toward the casual player.  They have not been around for very long but they certainly are making a splash with their awesome promotions, unique contests, and strong reputation with key partnerships.  With a little bit of time, I think they'll get some of the missing features added and overtake DraftKings as the top site for DFS contests. So why not go ahead and enlist (as they say) and start ranking up?
To sign up at Draft Ops: Join Draft Ops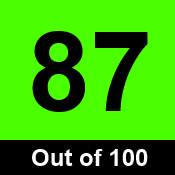 Reputation:


New Customer Bonus:


Referral Bonus:


Promotions/Rewards:


Contest Variety:


Ease of Use:


Payouts:


Mobile Platform: